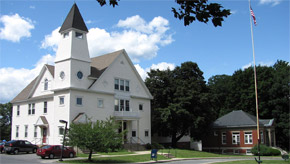 If you plan to sell your house, you should be proactive. Because, in most cases, a proactive home seller is a successful home seller. With a proactive approach, a home seller can find unique ways to differentiate his or her house from the competition. That way, this home seller can boost his or her chances of a quick, profitable home sale. Now, let's take a look at three best practices for proactive home sellers.
1. Upgrade Your Home's Interior and Exterior
Ensure your house looks great both inside and out. By doing so, you can guarantee your residence will make a long-lasting impression on homebuyers. When it comes to improving your home's interior, it pays to mop the floors, wipe down the walls and ceilings and perform assorted home interior maintenance. If you need extra help along the way, you can always hire a professional home cleaning company as well. To upgrade your home's exterior, you should mow the lawn, remove dirt and debris from walkways and perform any necessary home siding repairs. Remember, your house only gets one chance to make a positive first impression. And if your home's exterior dazzles, it will increase the likelihood that a buyer will want to set up a home showing.
2. Conduct a Home Appraisal
What you paid for your house a few years ago is unlikely to match your home's value today. Luckily, a home appraisal can help you set a competitive price for your residence from day one. During a home appraisal, a professional appraiser will examine your home's interior and exterior. He or she also will evaluate assorted housing market data and use all of this information to provide a property valuation. After you receive a home appraisal report, you should review the report findings closely. By leveraging all of the report data, you should have no trouble establishing a competitive price for your residence.
3. Work with a Real Estate Agent
If you want to be a proactive home seller, you need to work with a real estate agent. In fact, a real estate agent will do everything possible to help you accelerate the home selling process and ensure you can get the best price for your house. A real estate agent understands the ins and outs of selling a home and will teach you about the home selling journey. Plus, he or she will learn about your home selling goals and guarantee you can accomplish your aspirations. Perhaps best of all, a real estate agent is happy to set up home showings and open houses, promote your residence to potential buyers and negotiate with a buyer's agent on your behalf. And if you have home selling questions, a real estate agent is happy to answer them. There is no need to take a wait-and-see approach to selling your home. Instead, use the aforementioned tips, and you can become a proactive home seller.